Additional Fuel Pumps
A carefully selected range of aftermarket Fuel Pumps.
To let our customers be able to get a complete experience we have collected a range of carefully selected fuel pumps that complement our range of fuel system products. These are not products we manufacture ourselves, therefore, these products are bound to their manufacturer's warranties, terms, and conditions. The fuel pumps listed here are pumps that we recommend you use together with the Nuke Performance lineup.
REPLACEMENT PRE-FILTER ELEMENTS
THESE ARE NOT OFFICIAL PRODUCTS BY NUKE PERFORMANCE, WE DO ONLY RETAIL THESE FUEL PUMPS. FOR WARRANTIES ETC. PLEASE VISIT THE MANUFACTURER'S WEBSITE.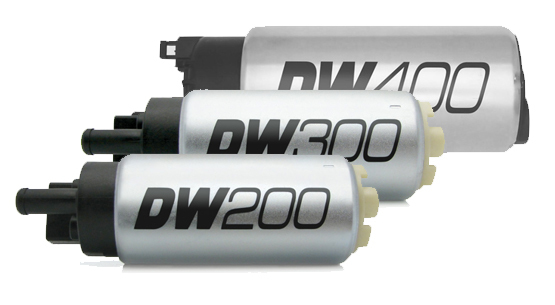 ---
DID YOU KNOW THAT ALL OUR PRODUCTS COME WITH A 60 DAY SATISFACTION GUARANTEE?
WHEN ORDERING OUR RANGE OF PERFORMANCE PARTS ONLINE WE OFFER FAST SHIPPING WORLDWIDE