Braided PTFE Fuel Hose
Nuke Performance Black Nylon PTFE Braided Fuel Hose
Nuke Performance offers a wide selection of fuel hose and hose ends. The Full Flow PTFE (Teflon) series is ready for all types of motorsports applications and is safe for all types of fuel, including alcoholic fuels such as ethanol.
Black Nylon PTFE lined fuel hose with stainless steel braiding
The PTFE fuel hose from Nuke Performance has a much longer life span, as it won´t degrade in the same way that the usual nitrile rubber fuel hose does over time. This protects your injectors, fuel filters, and in the long run, your fuel pumps from getting jammed and harmed by the dissolved interior of nitrile fuel hoses.
SPARE PARTS / ACCESSORIES
HOW DOES IT WORK? - FAQ
PTFE HOSE ENDS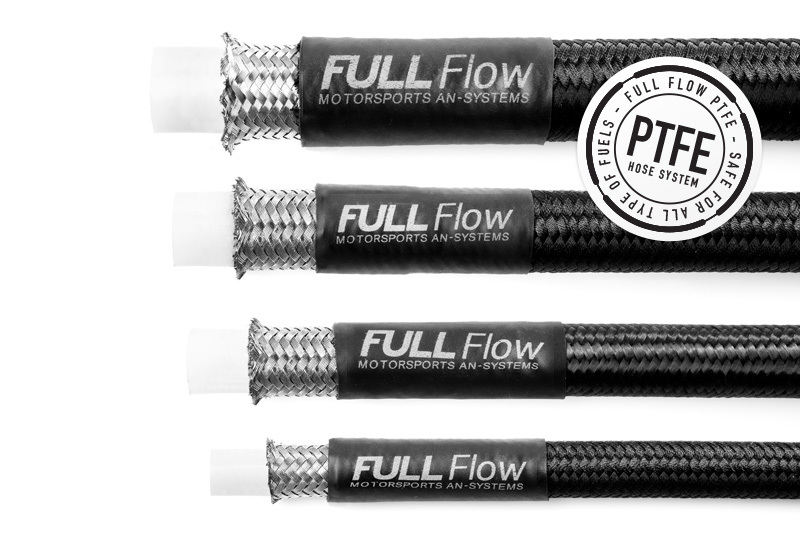 ---
DID YOU KNOW THAT ALL OUR PRODUCTS COME WITH A 60 DAY SATISFACTION GUARANTEE?
WHEN ORDERING OUR RANGE OF PERFORMANCE PARTS ONLINE WE OFFER FAST SHIPPING WORLDWIDE