Universal Fuel Filters
Nuke Performance Universal High Flow Fuel Filters
We offer you a wide range of high-flow fuel filters, available with 10 and 100-micron filter elements. Slim design to fit installations where space is an issue or our regular design with integrated stainless steel brackets and heat evacuating design.
An inexpensive insurance for your engine
An aftermarket universal performance in-line fuel filter is an inexpensive insurance policy to protect your engine. Nuke Performance fuel filters are of the highest possible quality, with minimal flow loss. All of our fuel filters are approved for alcoholic fuels such as ethanol, and the PF200 performance fuel filter is available with a 10micron 200mm stainless steel filter insert when the highest possible filter area is needed. Equipped with AN-10 ORB threads and a wide range of fittings is available, all the way from AN-6 to AN-12.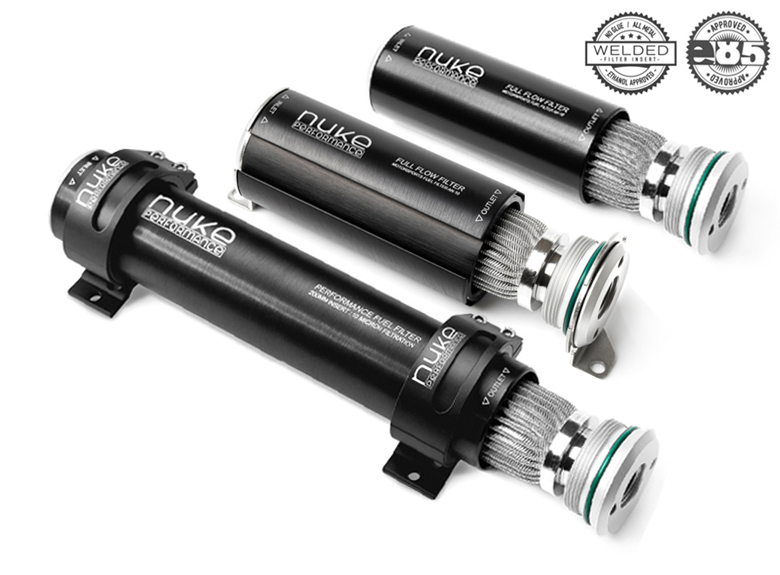 ---
DID YOU KNOW THAT ALL OUR PRODUCTS COME WITH A 60 DAY SATISFACTION GUARANTEE?
WHEN ORDERING OUR RANGE OF PERFORMANCE PARTS ONLINE WE OFFER FAST SHIPPING WORLDWIDE