GM Fuel Rails
Nuke Performance Fuel Rails for GM / Chevrolet engines
We offer fuel rails for a wide range of engines from many different manufacturers, both as model-specific fuel rails, delivered without mounting brackets and as bolt-on solutions with everything you need. We believe this is the best fuel rail on the market with the highest flow capacity with the minimum flow loss.
The most lightweight solution for the LS engines
For the GM LS engines, we have developed a lightweight solution for the LS1, LS2, LS3, LS6, L76 and L99 engines with included brackets and our unique injector safety clips that ensures a perfect and secure fitment perfect for motorsports applications. All fuel rails come complete with AN-8 aluminum fittings if nothing else is mentioned in the description. AN-6 and AN-10 fittings are available as accessories.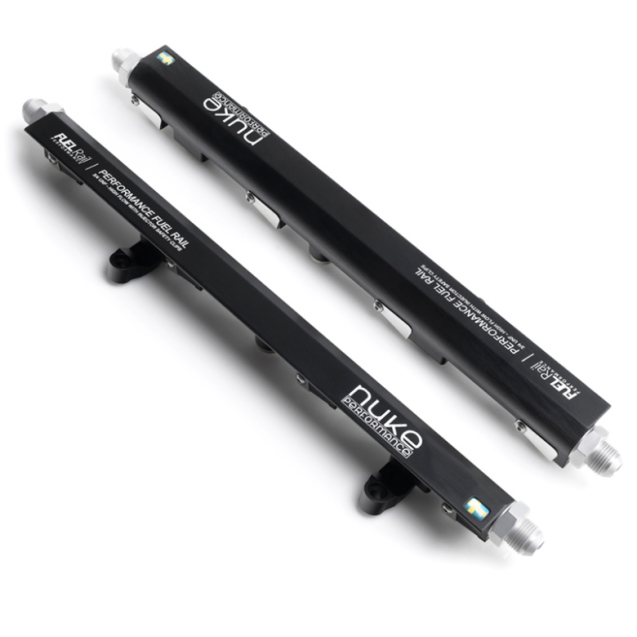 ---
DID YOU KNOW THAT ALL OUR PRODUCTS COME WITH A 60 DAY SATISFACTION GUARANTEE?
WHEN ORDERING OUR RANGE OF PERFORMANCE PARTS ONLINE WE OFFER FAST SHIPPING WORLDWIDE