Fuel Pressure Regulator
Nuke Performance FPR100s AN-6 / FPR100m AN-8 / FPR100x AN-10
We offer a unique selection of fuel pressure regulators used in motorsport worldwide, thanks to its outstanding performance and quality there is no substitute for this masterpiece. Available in AN-6, AN-8, and AN-10 versions. The FPR100-series suits your every need between 200 and 2400 horsepower.
The FPR100-series, now complete with AN-6 / AN-8 / AN-10 options
Lightweight design, approved for all types of fuels including ethanol and with the latest membrane technology, the FPR100-series gives you everything you need when it comes to your aftermarket fuel system.
SPARE PARTS / ACCESSORIES
HOW DOES IT WORK? - FAQ
YOUTUBE VIDEOS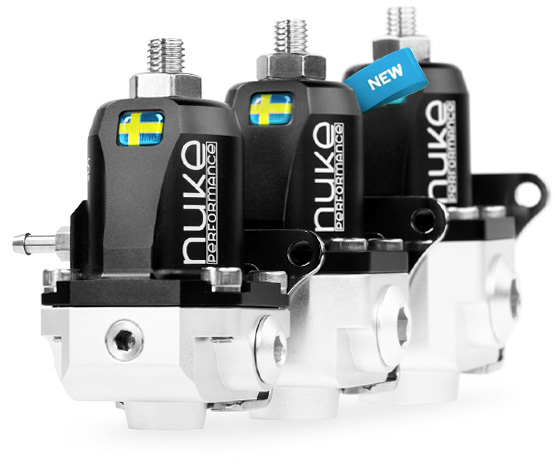 ---
DID YOU KNOW THAT ALL OUR PRODUCTS COME WITH A 60 DAY SATISFACTION GUARANTEE?
WHEN ORDERING OUR RANGE OF PERFORMANCE PARTS ONLINE WE OFFER FAST SHIPPING WORLDWIDE