Add. Injector Holder
Nuke Performance Additional Injector Holder
We offer this unique and effective product, with this additional injector holder you can give a substantial increase in fuel by adding two extra injectors to your intake piping. This is to be used with a standalone fuel enrichment device or as complement to your engine management system e.g Haltech, DTAfast, Civinco etc.
This setup is used by world record holders
This unique equipment may be something that not everybody needs, but when doing serious upgrades and tuning this is a easy and effective way to get more fuel by utilizing two extra injectors. With the included aluminum welding flange it is easy to mount to any 3" aluminum intake piping.
ASSEMBLY INFORMATION
SPARE PARTS / ACCESSORIES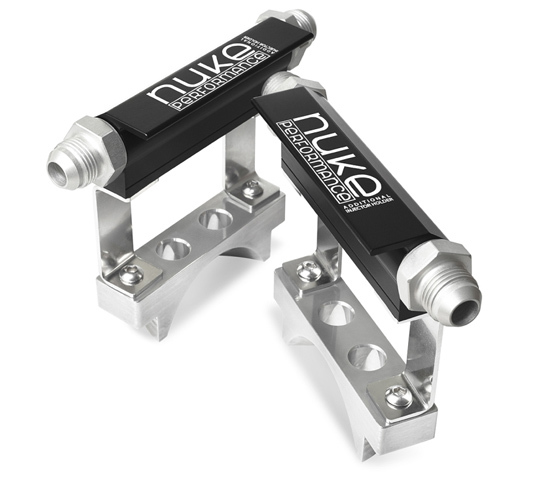 ---
DID YOU KNOW THAT ALL OUR PRODUCTS COME WITH A 60 DAY SATISFACTION GUARANTEE?
WHEN ORDERING OUR RANGE OF PERFORMANCE PARTS ONLINE WE OFFER FAST SHIPPING WORLDWIDE