Fuel Log 4-Port
Nuke Performance Fuel Log / Collector 4-Port
We offer a 4 ported fuel log to use in combination with our dual universal bracket. This is to effectively as possibly accommodate all functions of a developed fuel system setup without compromising quality or performance.
Designed to handle dual fuel pump setups, dual Nuke Performance fuel filters or in combinations with one fuel filter and one fuel pump. In combination it delivers a solution you can rely on in any situation.
Available for the most common in-line fuel pumps
We have a wide range of different setups to choose from with solutions for the most common in-line fuel pumps. With the two additional end-ports with 3/4 UNF thread, you have the option to further expanding the fuel system with sensors or additional fuel pumps, cooling systems etc.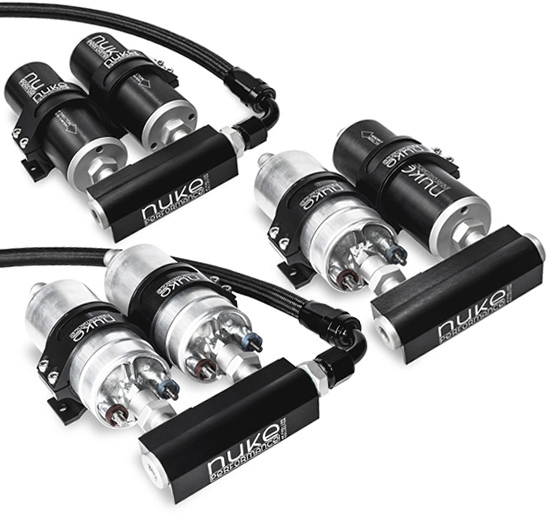 ---
DID YOU KNOW THAT ALL OUR PRODUCTS COMES WITH A 60 DAY SATISFACTION GUARANTEE?
WHEN ORDERING OUR RANGE OF PERFORMANCE PARTS ONLINE WE OFFER FAST SHIPPING WORLDWIDE